Creating an ambiance at my house, especially in the evening, has become part of my routine. Like many other people, I've tried out many different candle brands available in the market. One particular brand that stands out is Yummi Candles.
Are you wondering if Yummi Candles are good? Yummi Candles are good. This is a company that has been around for a long time and is run by one family. They understand what customers want after years of experience in the industry.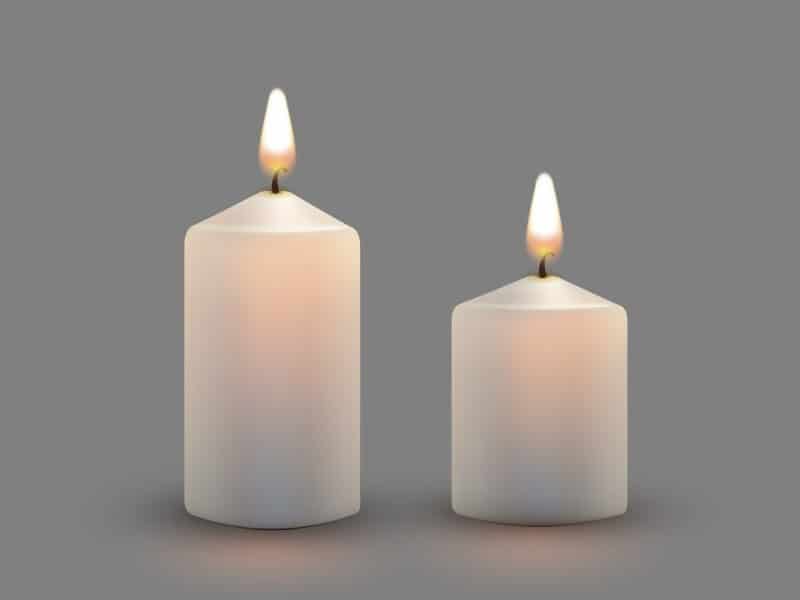 All About the Company
You've probably come across the Yummi brand of candles as you research the best candles to buy. The company is quite a veteran in the industry and dates back to 1976. It is a division of Neo-Image Candlelight Ltd.
With more than 4 decades of experience under its belt, it explains why many people opt to purchase its candles. This company is based in Ontario, Canada, and has a warehousing and distribution facility in Buffalo, New York.
When you talk about candle quality, Yummi understands what the customers want and strive always to deliver. As a customer, you only get the best of the brand when you place an order of the products. In addition, there are private institutions that get special candles from the company.
While other brands purchase manufactured candles and brand them, which is not the case with Yummi— they take care of the whole process from manufacturing to selling directly to clients on their website. Yummi gives customers variety; therefore, it all boils down to the type and shape of candle you want to buy.
Product Line
Yummi is a brand that strives to meet the needs of many customers. This is why it has quite an impressive product line-up. There's something for everyone who needs a candle, including:
Tealight candles
Votive candle
Taper candles
Sphere/ball candles
Jar candles
High gloss candles
Pearlescent candles
Oil lamp candles
Advent candles
Refillable candles
Memorial candles
All-purpose candles
Beeswax candles
All these are unscented candles for those who aren't quite keen on the scents. They serve a different purpose and can even suit as a decorative product in your home. While many people want the normal ivory candle color, you can find quite a wide variety of colors with Yummi.
Other Products
While candles are the main Yummi products, you can find other items for sale when you visit the website. Yummi sells products such as:
Reed diffusers
Scented hand wash
Essential oils
All-purpose cleaner
Sage and incense sticks
Still, candles are the main priority for Yummi, and you can purchase single products wholesale or a wedding package when you need them.
The 6 Best Yummi Candles Reviewed
1. Yummi 4*8 Unscented Column Pillar
Features
Color: Ivory
Scent: Unscented
Material: Wax
Size: 4*8
Burn Time: 120 hours
You might want to create an ambiance in your space and are not sure what to do. In that case, get yourself the Yummi Unscented Column Pillar candle today. The candle is long and large enough to help you have the perfect setting.
In addition, the light the candle emits can help you light your space when the electricity goes out. Candles like this one are big enough to illuminate your room since they burn bright. You can keep them on for a long since it has a burn time of 120 hours.
The candle is in a pillar form and measures 4 by 8 inches. Yummi uses quality wax material to make the candles. These are not scented, so you don't have to worry about any aromas if that is not what you like in your space.
One issue you won't have to worry about is dripping. These candles won't cause a mess since they don't drip wax. The candle burns down in the middle as per its design. In addition, they come with a small metal clip that always keeps the wick at the center of the candle.
2. Yummi Ivory Floating Candles
Features
Color: Ivory
Scent: Unscented
Material: Wax
Size: 1.75'
Burn Time: 5 hours
For some moments, you want some small candles spread across your space. Perhaps you're having dinner, taking a bath, or relaxing in your room. You can get the Yummi Floating Candles that are a cute design and only measure 1.75 inches.
These are candles that have top-quality wax and come 20 in one pack. These candles can come in handy even when you don't want to use normal light in your space. Each of the 20 candles will give you a maximum of 5 burn hours.
One candle is 1.3 pounds in weight. While the ones in this review are ivory, there are many other colors you can choose from. However, none of them are scented, so you won't have to deal with aromas you don't like.
The candles have a rich hue and appear quite lovely when placing them on a surface or inside a glass. They have a string wick that emits a lasting light. You might need to support them in a bowl or glass due to the shape.
3. Yummi Navy Blue Sphere Candle
Features
Color: Navy Blue
Scent: Unscented
Material: Wax
Size: 2.8'
Burn Time: 12 hours
Steer clear of the normal candle shapes available in the market. Yummi gives you a chance to explore different varieties and colors. For instance, this navy blue sphere candle is quite eye-catching.
Not only is the design unique from anything else you come across, but the candle can also become a decorative piece in your space. If you don't like candles sent, this is the best to choose since it emits no fragrance when you light the wick.
The sphere or ball-like candle has a burn duration of 12 hours each and is 2.8 inches. Even though it has a navy blue color, this is a wax candle that is brightly enough to give you ample light. The candles are naturally made using the hand-dipping method to achieve the strong navy blue coloring.
4. Yummi Blue Jade Round Pillar Candles
Features
Color: Blue Jade
Scent: Unscented
Material: Wax
Size: 3 * 4 inches
Burn Time: 40 hours
When you want a few more colorful candles, and you can use them with ease, grab this pack that carries 3. The three blue jade candles are quite attractive to look at and feature the round pillar design.
Each of the three candles in the pack is 3 by 4 inches and has a burn duration of 40 hours. They burn for a long time, saving you money since you won't have to get a new set each time you use candles to create a great ambiance.
The candle burns brightly and can become the main source of light when you turn off the electricity. Enjoy that these are unscented candles that won't cause you any harm or irritation when you light them.
These candles have an even burn which you'll enjoy. They don't emit any smoke, which can affect your indoor air quality.
5. Yummi Votive Scented Candles
Features
Color: Ivory
Scent: Scented
Material: Wax
Size: 2 * 2.75 inches
Burn Time: 18 hours
There are moments the ambiance you create at home requires some lovely scent to complete. You can get the Yummi votive scented candles that come in glass jars. You get 6 candles on clear glass jars that are quite attractive in design and appearance in the set.
The scented candles can work to refresh your space even as you light it. Be sure to place the glass jars in a safe area and watch them add to your interior décor. The candles emit a lovely and relaxing vanilla scent that soothes you and helps you achieve tranquility.
These are 6 candles in a set, and each is 2 by 2.75 inches in size. The small candle won't take up much space and cause a mess. All the wax drips inside the glass jar. The jar also helps to brighten the candlelight, and you get a lovely warm glow in your room.
Each glass jar protects the candle from the draft, meaning you won't keep lighting the candles when sitting outside. You get a maximum burn duration of 18 hours, which attests to the top-quality wax material Yummi uses.
6. Yummi Unscented Ivory Votive Candle
Features
Color: Ivory
Scent: unscented
Material: Wax
Size: 1.75 by 2 inches
Burn Time: 15 hours
What if you want a votive candle but don't like scents? You can purchase the Yummi unscented votive candle that burns for a total of 15 hours. The Votive design is quite attractive and will ensure you get an even burn when you decide to use the candles in your space.
When you place an order, you get 9 candles in the box that are ivory in color and measure 1.7 by 2 inches. These candles suit special occasions like dinners, anniversaries, and even weddings. They create a fabulous atmosphere and burn bright to illuminate the whole area.
These 9 candles don't emit any scent, so you won't have to worry about strange odors filling your space. Apart from ivory, you can also pick a color that suits your décor or is your favorite.
Customer Opinions
When buying any product, you should check customer reviews. Yummi candles reviews help you see what customers have to say about it.
Once you read through the positive and negative customer opinions, you can make an informed decision.
Positive Customer Opinions
You can purchase the candles to use with holders in your home. Even when you place a glass cover over the candle and it kept burning brightly. This is quite satisfying with the top quality and burn rate. The candle can last longer than expected despite the burn time rate when you placed an order.
Some impressive things about these candles are both the quality of the wax and the lack of scent. You might have had a terrible experience after ordering unscented candles before, but they always give out a sort of fragrance. But the Yummi candles do not emit any smell, which is what you want in a product.
It's easy to come across candles that have a problem with dripping candles. The brand would say the pillar candles burn in the middle and don't drip. But you always find a mess until you came across the thick Yummi candles. These burn down in the middle and don't drip at all to the sides.
Grab these candles for a friend as a gift, and they might not light them at all. Instead, they can keep them on a shelf as decorative items. The strong Yummi candle hues are quite appealing that they opt to keep them as-is and buy others to light.
The burn hours are great if you want long-lasting candles. These come in handy during a blackout, and power is not restored for hours. The pillar candles withstand the test of time and will not go off during that whole period. The excellent quality wick also does not shift.
Yummi candles can be a fabulous find. However, the candles are a bit expensive, if you choose to get them anyway due to the wonderful colors. The candles turn out to be decorative pieces you can add to your bathroom space to spruce it up.
These are the bright candles to use at home, especially if you love setting up for dinner and needed a bright candle to use when switching off the light. The strong Yummi wick and quality wax may be the answer you need.
Negative Customer Opinions
Yummi candles have lovely colors that are quite attractive. However, the most disappointing thing is the color is only outward. The candles are still ivory inside, and Yummi only dips the outer layer in color.
Your order might not be what you wanted when you get the package. If you want many unscented candles for an event, at times, you may receive the package and be completely shocked. All the candles inside the box are broken and crumpled. All efforts to reach Yummi might not be fruitful from the time you discover this issue.
It's not always easy to find the pillar candle size you need that's until you come across the Yummi brand of candles. The size seems right when placing an order. But what is delivered to the house may be nowhere close to the size you need.
At times the issue is with the color change the candles go through. You purchase the candles knowing you have ivory pieces that work with your setting. But after using them, they start to change color. For instance, the Yummi candles turn from ivory to yellow.
Quality is another issue to keep in mind when getting these candles. You can buy the Yummi candles since they appear like they are top quality. However, what you experience is an uneven burn which is not pleasant at all. The candles drip and even produce black smoke, which affects indoor air quality.
Yummi scented candles that come in glass jars are pretty impressive to look at. You may place an order knowing they were as good as they looked. However, the scent that comes from the candles is not vanilla. It has a weird scent that forces you to open windows to get rid of the scent.
The quality is quite poor when you require many candles. You may find that the burn time is nowhere near where the manufacturer stated. You end up needing more candles in a short duration. Also, the Yummi candles are quite expensive for their poor quality.
Summing Up
Buying candles can be for numerous reasons. Maybe you want to have some with you in case the lights go off. Or perhaps you want to create an ambiance in your space. Getting candles can even be therapeutic since there are scented varieties.
For anyone who wants a good Yummi candle with more burn time and no scent, go for the Yummi 4*8 Unscented Pillar Candle. This candle gives you more burn time, emits a bright light, and releases scents.
Another great Yummi Candle you can try when you want a scent is the Yummi Ivory Votive Scented Candle. The candle comes in a glass jar, and you get 6 of them when you place an order. These are vanilla candles that can be the finishing touch in your ambiance.
A third option to go for is the colorful Yummi candles that come in a unique design. Check out the Sphere/Ball Candles that come in numerous colors. These have a lasting burn rate, and they don't drip, which can create a mess.
Read more: